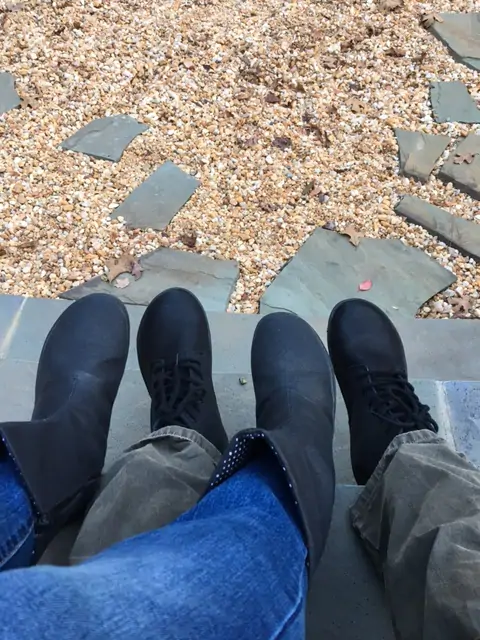 Welcome to winter, and a couple of very popular Vivobarefoot winter boots to keep your feet dry and snugly warm. This Vivobarefoot winter boots review is for women, the new Tabi Hi, and the popular winter boot for men, the Scott. Another reason I wanted to put this review out now for both boots is because they're both on sale at Vivo's website. The Tabi Hi's price has been cut more than in half from $248 to $120 and the Scott is $50 off down to $130. They're both unbelievable deals. Now, ladies first.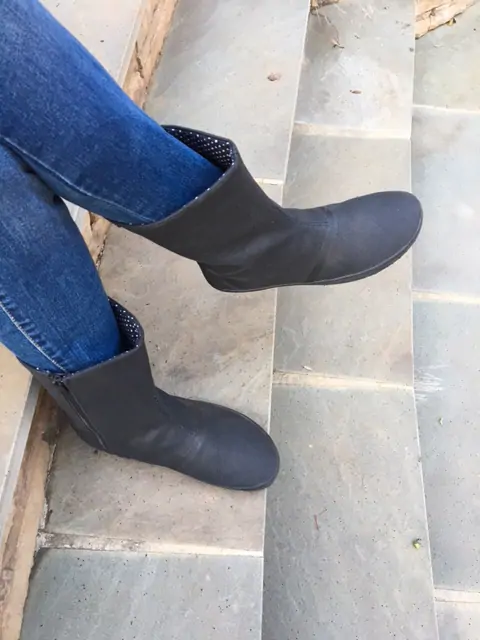 No, as much as I like the look of the Tabi Hi, it's been my wife MaryBeth who has been sporting them around town and in the woods for the past many weeks. Here's me typing while she's standing next to me: "The Tabi Hi is super comfortable and easy to slip on. Your feet stay warm without being overheated. I'll definitely get a lot of use from these as they're so versatile. It's a boot I've already worn while hiking in the woods and I've worn them out on super hot dates with my super hot husband." Okay, maybe I put some of those words in myself, but the zip design really does make them easy to slip on and off. Let's move on –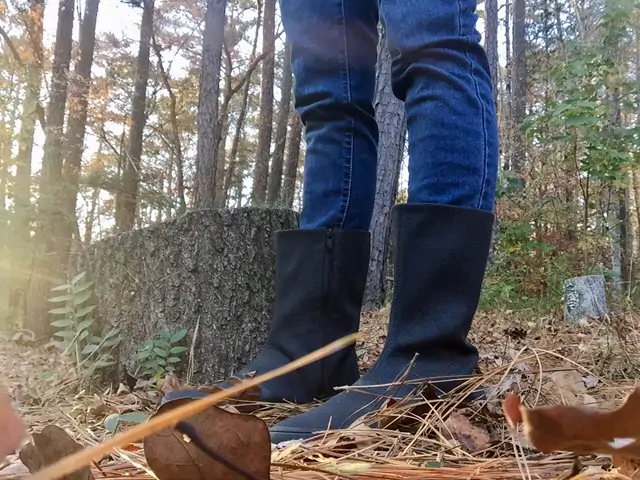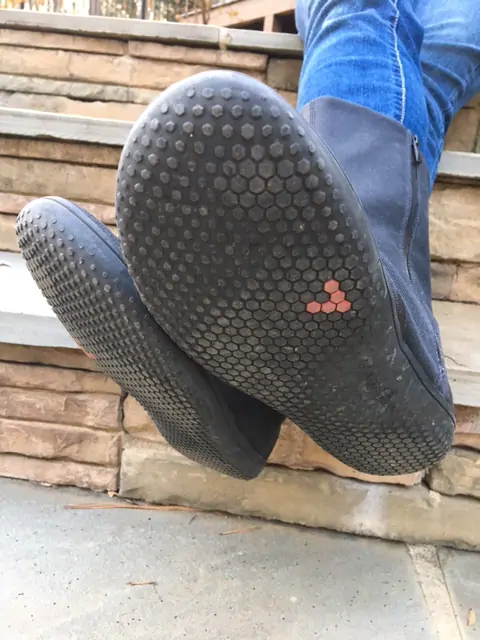 The Vivobarefoot Tabi Hi is made from eco canvas. It's vegan, which also makes it one of the few (maybe only?) times I have recommended something vegan. We'll see if the Vegans out there can take the teasing. Probably not. But seriously, both the Tabi Hi and the Scott are 50% recycled PET plastic bottles – how cool is that? (Answer: Super) With thermal fleece and sealed seams you can get these boots really wet and your feet will stay dry. As with the other Vivo winterproof series, there's a 3.5mm removable insole to keep you even warmer if you need it.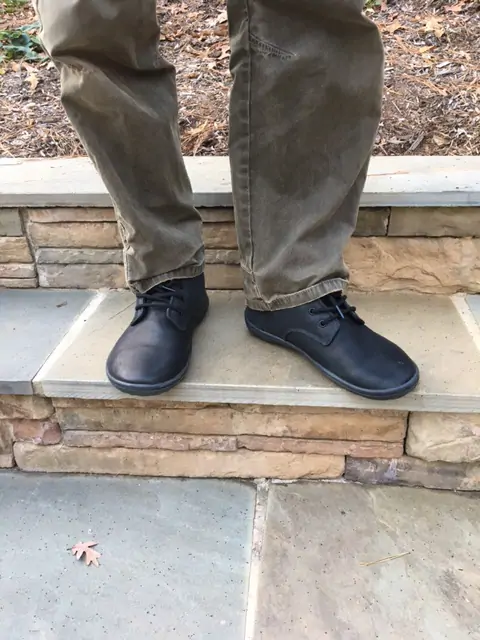 Let's move on to the second Vivobarefoot winter boots review now for us guys – the Scott. This is now my second pair of Vivo boots if you're counting the Vivobarefoot Tracker that I recently reviewed. The Scott, however, is not nearly as rugged as the Tracker. The Scott is made for urban environments and maybe some light gravel trail hiking. Though it's waterproof and winterproof like the other boots (including the recently mentioned ladies Tabi Hi), this isn't a boot you put on to go get muddy in some streams. Since it hasn't snowed here yet in North Carolina, I can't say how dry and warm your feet will stay in these boots, but based off their design, I'm sure you'd do just fine. They're definitely very warm. Let me say that again – the Scott's are very, very, very warm. I pulled out the 3.5mm insole and just walking around the airport recently got my feet almost too warm. I had to take them off on the plane. So theses are definitely boots to keep you warm while you're doing stuff – you guessed it – outside.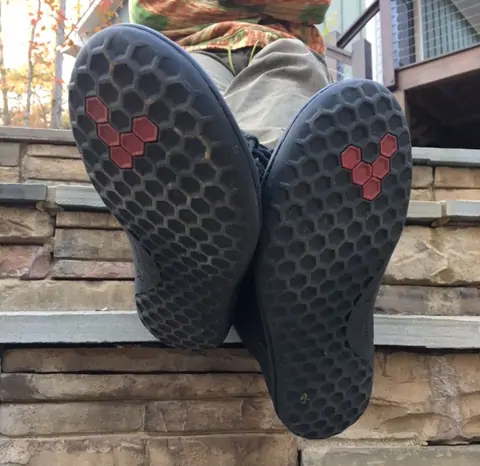 The Scotts are a great looking boot and very comfortable overall. I really like them. I need to change the lacing though as the way they come the laces are looped from the outside and that makes it a bit slow to slip on and off. They fit very much like the Vivobarefoot Gobi, still one of my favorite Vivo shoes, but the Scott is definitely one to own if you need some city/light hiking winter boots. On sale now at $130 I'd say that's a great deal. Sorry Vegans – the Scott is made from African leather from free-roaming cows. Vivo says, "They have lived a little and made love under the sun," and that's something I think about every time I put these boots on. Now you will too. Enjoy.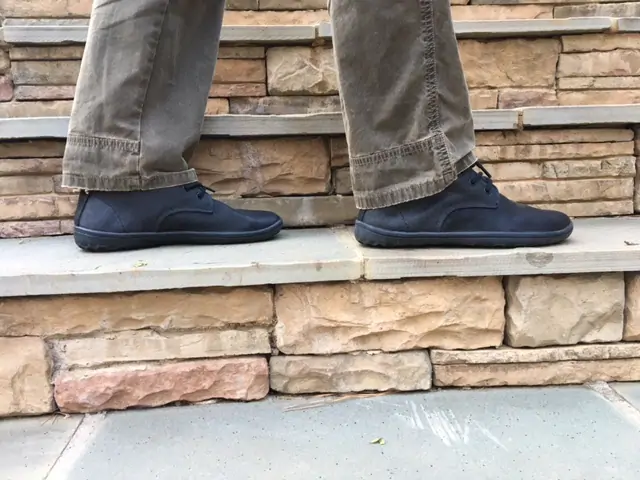 I don't get paid any money from Vivobarefoot for my shoe reviews, nor am I an affiliate. I just think they've got great shoes. (We did however, receive the Tabi Hi and Scott boots for free.) If you're interested in injury prevention and optimum health and fitness as I am, then Vivobarefoot will fit your lifestyle. Less shoe is always more! Other Vivobarefoot shoe reviews here. I hope you enjoyed this Vivobarefoot winter boots review!