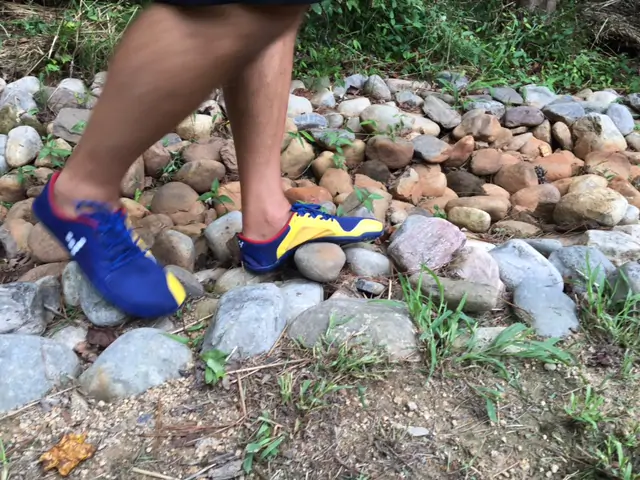 Perhaps you're familiar with my Vivobarefoot Shoe addiction? Keeping true to expand my Vivobarefoot empire and lessen my closet space, I have recently acquired the new Vivobarefoot Primus. The Vivobarefoot Primus is Vivo's most minimal shoe available – just 3mm separating your foot from the ground and with no insole. It's super-minimalist, which I love. The Primus is a shoe that as soon as I slipped it on I knew I was going to like.
The Vivobarefoot Primus fits like a slipper, but still gives your foot plenty of room to move as it should. It fits snug, but without constriction. Plus, I love it when I can wear shoes without socks (yeah, Sock Doc really doesn't wear socks much anymore); there was no ankle chaffing with the Vivobarefoot Primus.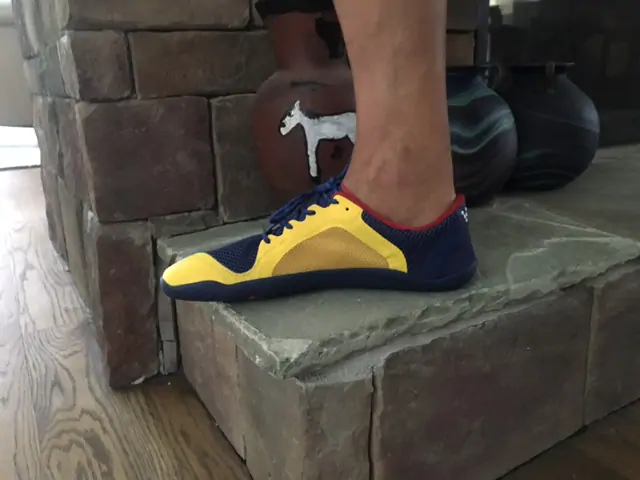 This is actually my only pair of true road running shoes I have other than my aging Vivobarefoot Evo – which are still holding up nicely. The Primus is very lightweight and their V-web mesh-like material makes them super-breathable. The hexagonal outsole keeps the shoe flexible and yes, it does grip well. I've worn them on some algae-covered rocks down by our creek and I wasn't sliding all over the place like I would in many other shoes.
So if you're looking for an as-close-to-barefoot-running shoe, look no further than the Vivobarefoot Primus. It's a shoe I'll be wearing when I decide (or need) to put on a pair of running shoes. The pair of size 42 EUR weighs in at just 12.60 ounces, which is about 180 grams per shoe. That's less weight than many single running shoes. This is definitely one of Vivo's best yet!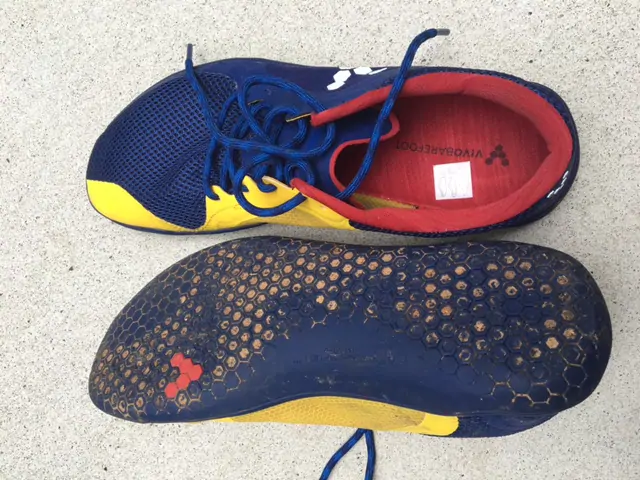 I don't get paid any money from Vivobarefoot for my shoe reviews, nor am I an affiliate. I just think they've got great shoes. (I do, however, receive the Primus shoes for free.) If you're interested in injury prevention and optimum health and fitness as I am, then Vivobarefoot will fit your lifestyle. Less shoe is always more!