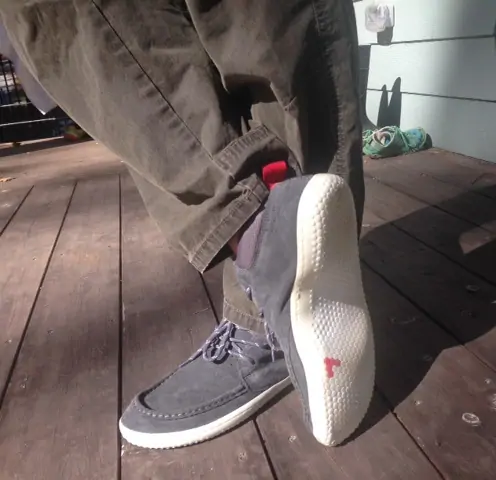 Fueling my addiction to VIVOBAREFOOT footwear, I now write about the VIVOBAREFOOT Drake – a moccasin inspired mid-top shoe. The Drake, like most Vivobarefoot shoes, keeps minimalism alive and well with their ultra-thin 3mm City Sole.  You can feel the ground as you're supposed to and sensitize those mechanoreceptors throughout your foot and entire body to vitalize your nervous system. Yeah, that's a bit of fancy talk but if you're into being barefoot, (hopefully you are!), then you want to fully maximize those mechanoreceptors – they're the touch, pressure, temperature, and movement sensors all over your body, especially in your feet. Screw around with those and you'll mess up your balance, mobility, agility, and a host of other important human functions that contribute to making you faster, stronger, and even more flexible – without all that silly stretching. Your feet NEED to move well if you want to move well.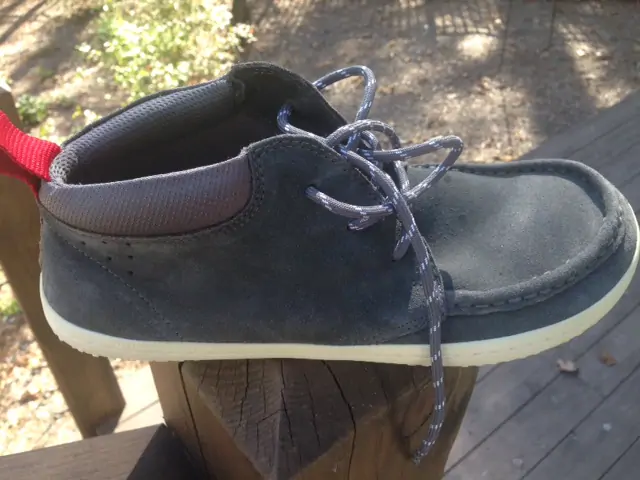 Back to the VIVOBAREFOOT Drake…It's like you're wearing a suede moccasin slipper that hugs your foot in all the right places and is super comfortable. It's a mid-top shoe – kinda like the traditional "high-top" sneakers but much more stylish. It's a snug fit – I'd say a bit more than the VIVOBAREFOOT Gobi. But like the Gobi, I can imagine your feet getting hot and sweaty in the summer if you were to wear them all day – that's just the nature of the style. The design is crisp; the suede with the toe-stitch looks really cool.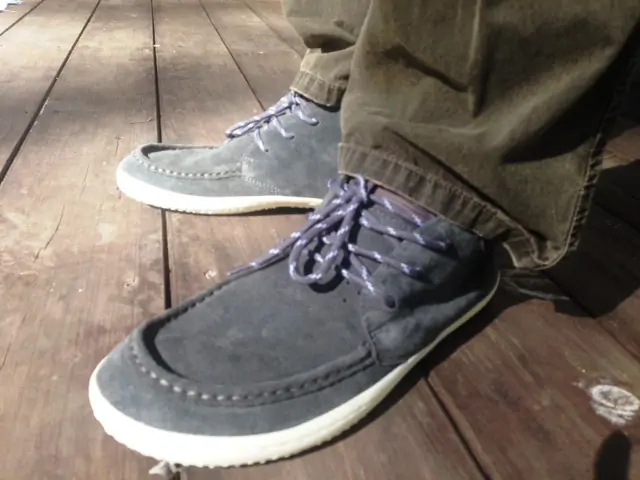 Though it's hard to compare them to other shoes, they would be closest to the Gobi. I still am a huge fan of the Gobi and if I had to choose between the two I'd probably still go with the Gobi simply because I like the style and the Gobi's are easier to get on/off. It's not that the VIVOBAREFOOT Drake is hard to put on/off, but it's a more snug fit so you have to really loosen up the laces to get your foot in and I like to wear the Gobi's unlaced a lot.  The Drake is definitely more flexible than the Gobi and there is more movement/flexibility in the shoe but of course this is comparing a lot of movement (Gobi) to a lot more (Drake).
In short, as you can tell, I love em'. Check the Drake out!
See all my VIVOBAREFOOT shoe reviews.