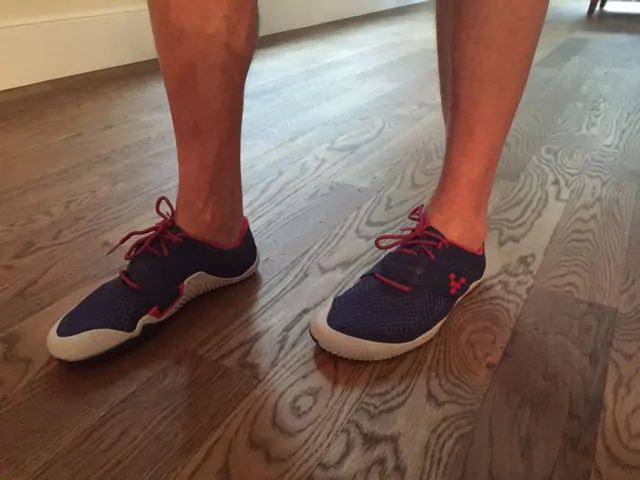 The VIVOBAREFOOT Motus is Vivo's newest "all around" shoe. They designed it to be versatile, and that it is. Wear it while running on the roads or on the tennis court. Wear it while doing some parkour or some urban free running. Or just wear them while traveling and hiking. The Motus really is a neat design and it's super comfortable and of course very minimal – only 4.5mm between your foot and the ground. Speaking of the outsole – it's got good traction, (older models like the Evo were much more slick), and Vivo says the hexagons allow water to pass through them so you don't aqua plane on a surface. (Okay, if that's even possible.)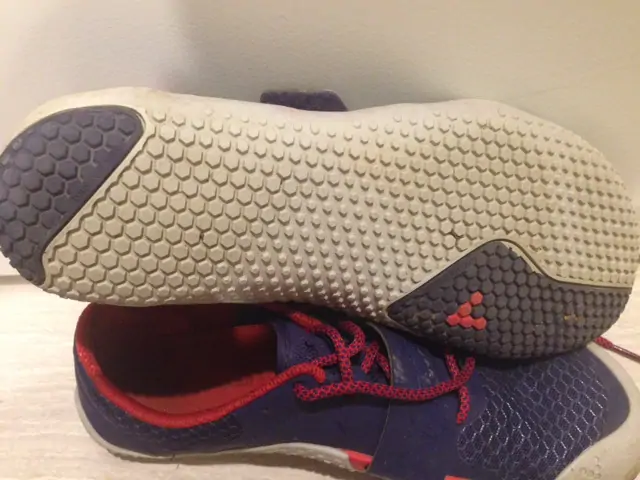 The VIVOBAREFOOT Motus has a toe guard for a bit more protection which is always a nice feature when you accidentally kick something you wish you didn't. It also has this velcro strap that in my opinion is completely useless. Vivo says it's there for medial and lateral hold but it doesn't matter how much you pull it over, it's not going to snug you up any. Plus, isn't the whole point (or one major point) of a minimalist shoe is to allow your foot to move freely? You don't want to lock yourself in. But really, it's just kind of a silly feature that I don't see the point of. But it's not a reason to not get yourself a pair; they're well worth the $150. Check out the
VIVOBAREFOOT Motus
here.
From Vivo's site:
From the hot clay tarmac to the urban concrete jungle, Motus lets your feet move completely naturally. Basketball, rock hopping, tennis or parkour; whatever your discipline, our ultimate movement shoe will keep you on your game.
With a 4.5mm, ultra-flexible, puncture resistant sole, you'll feel inspired to move, safe in the knowledge that your feet are protected from the elements. The V-Lock strap helps medial and lateral hold, allowing you to jump, twist and flex with poise and confidence. Move like never before; move with Motus.
You may find this shoe slightly larger than other Vivos. Motus is made to be wide and spacious, with room for lateral movement and space for the great toe to control natural motion. We would recommend you stick to your regular Vivo sizing.