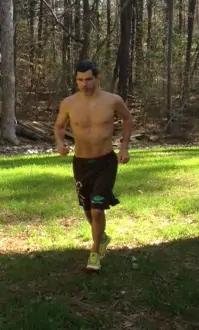 The VIVOBAREFOOT Trail Freak shoes are Vivo's newest trail shoes and they're definitely much better than I expected. Well, it's not that I was expecting them to be bad, just not this awesome. My last pair of Vivo trail shoes was the VIVOBAREFOOT Breatho and they were really nice trail shoes but they never fit perfectly and they broke down rather quickly. The Trail Freak is a perfect fit and it's a huge improvement over the Breatho's. I'd have to say it's my favorite trail shoe to date, even much more comfortable than the Inov-8 Trailroc 235 I've been wearing for the last couple of years.
The VIVOBAREFOOT Trail Freak shoes are light, comfortable, and of course super-minimal allowing your foot to move as it's naturally intended. Most trail shoes are too thick since runners feel the need to not want to feel any rock or somewhat sharp object below their feet. But the Trail Freak's give you just enough protection and comfort without sacrificing losing proprioception and kinesthetic sense – that "foot sense".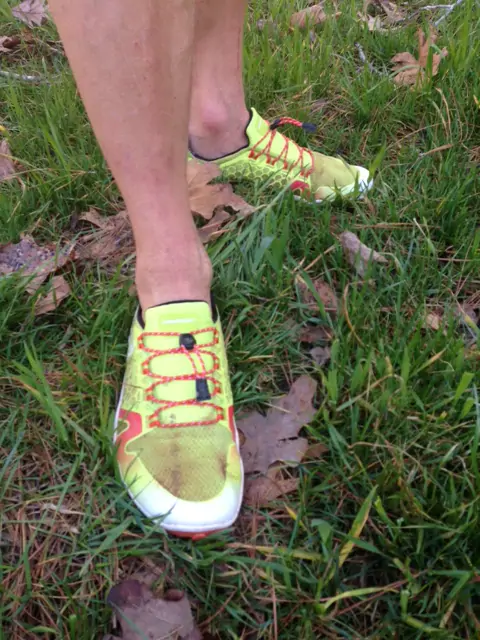 From Vivo's site:
A master of speed, breathability and grip; this freakishly good trail shoe lets your feet perform while the shoe provides. The VIVOBAREFOOT TRAIL FREAK has a lightweight natural fit, duo 3M mesh and laminated structured that gives a comfortable and secure 'second skin' fit. The Trail Freak has a Dri-lex lining with lycra collar: Lightweight, performance lining for moisture wicking and superior comfort.
The ultra-thin, off road sole has the perfect balance of grip and sensory experience. Specifically made for the great outdoors, 4.5mm lugs give an unprecedented amount of traction, but still lets your feet move naturally, as nature intended. The VIVOBAREFOOT TRAIL FREAK is a durable and lightweight trail shoe suited for the toughest mud sections, slipperiest descents, and filthiest climbs.
Simply put – go get a pair. You'll be happy you did.