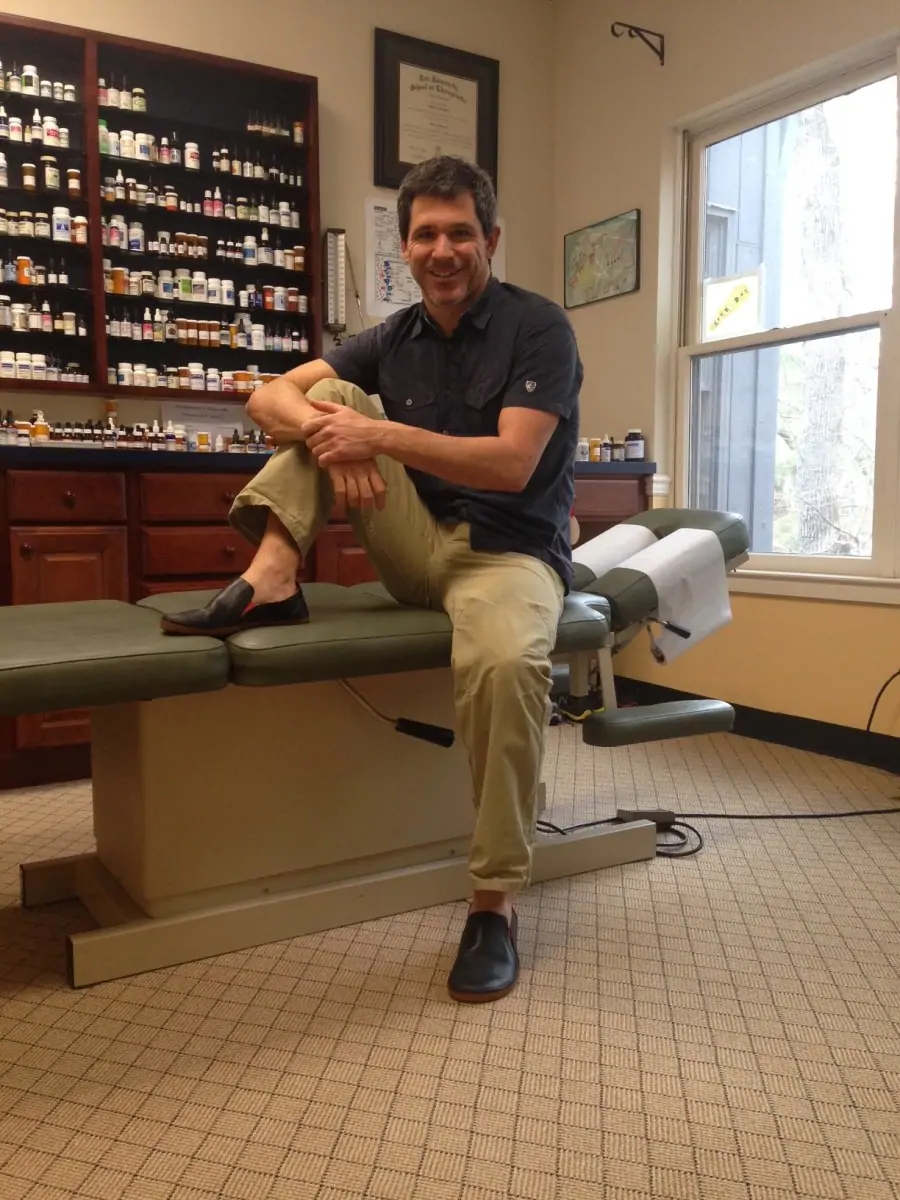 The Mata is Vivobarefoot's new casual shoe for Spring 2015. It's a slip-on shoe that is super comfortable to wear. The Vivobarefoot Mata is a leather all-occasion shoe – walking, working, and just an everyday sorta daily activity shoe. Of course, when you need or want to wear shoes.; hopefully you're truly barefoot as much as possible.
The Vivobarefoot Mata has a stretchy all elastic lining so you can pretty much curl the shoe up in a ball. It's firm though, which is ideal for a barefoot-style shoe, but not rigid.
The outsole is specifically designed for urban environments, and at only 3mm it's very abrasion resistant. The elastic panel on the side provides a firm fit and makes it easy to skip on and off. Like all Vivobarefoot shoes, I love how you can feel the ground in them, but they still offer protection when you need it.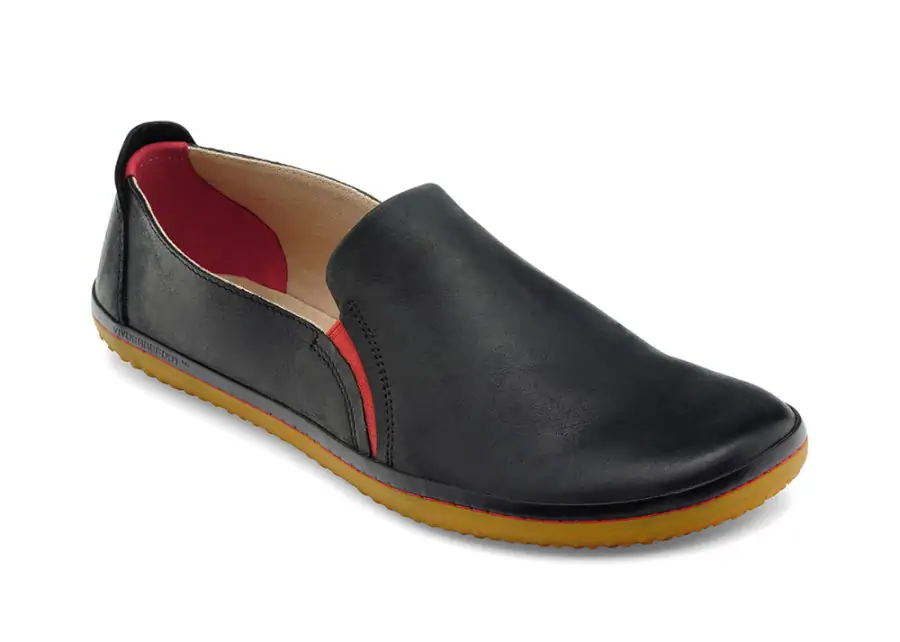 I wear size 42 in Vivobarefoot shoes but for the Mata I felt it was a bit snug. So I took the insole/sockliner out and it fits much better for me plus it makes the shoe even more minimalist. The 43 was just too big. The only issue I have with the Mata is that if I wear them too long without socks, then I start to get some irritation under my ankle bones (the medial and lateral malleolus) as the shoe rubs that area. So I have to wear socks with them if I'm going to be wearing the shoes and walking for over 15-20 minutes.
As with all Vivobarefoot shoes, they're ideal minimalist/barefoot-style shoes –  firm, flat, flexible, and a wide toe box to allow your toes to naturally splay. I'll be wearing the Vivobarefoot Mata along with the Vivobarefoot Gobis often. (I still think the Gobis are the best shoe out there). Thanks for the shoes, Vivo!
*Use code DOC10 to get 10% off your next Vivobarefoot order.