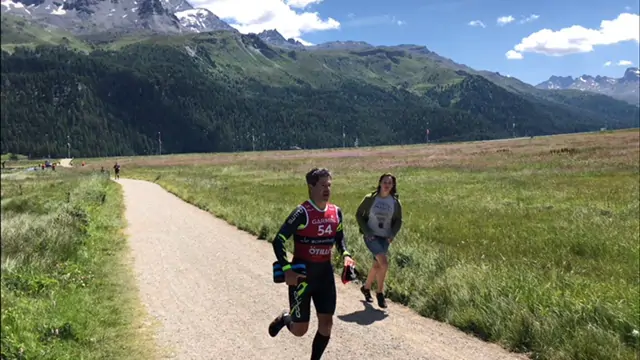 After a seven year hiatus, I decided to get back into the world of endurance racing by heading to Switzerland for my first ÖTILLÖ Swimrun race as well as my first ever international race. VivoBarefoot was nice enough to send me a pair of their Primus Trail Vivobarefoot Swimrun shoes – specifically designed for training and racing in such an event.
As you may know from my many other Vivobarefoot shoe reviews, there's rarely a Vivo I haven't liked. The Vivobarefoot swimrun shoe quickly turned out to be my favorite running shoe in the whole lineup (both past and present), and even on days of regular trail or road running I found myself wanting to wear the Vivobarefoot Swimrun shoes rather than my other favorites – their Primus Trail and Primus Lite shoes. The Primus Swimruns just fit so perfectly and my foot feels completely unrestricted. Since I'm not wearing shoes most of the day anyway, this is as close to feeling like I've got nothing on (my feet) yet the protection is there if and when I need it.
The Vivobarefoot Swimrun shoe is super durable. I don't count miles but I've trained the last four months in these shoes and they still show very little wear. Stepping on sharp rocks proved painless and the front of the shoe is durable enough to protect against the accidental foot kick into a stone or tree root. The Swimruns are made with Vivo's patented PRO5 ultra-thin, puncture resistant layer which is five times more puncture resistant than the standard sole of the same thickness. I'd say it does the job well.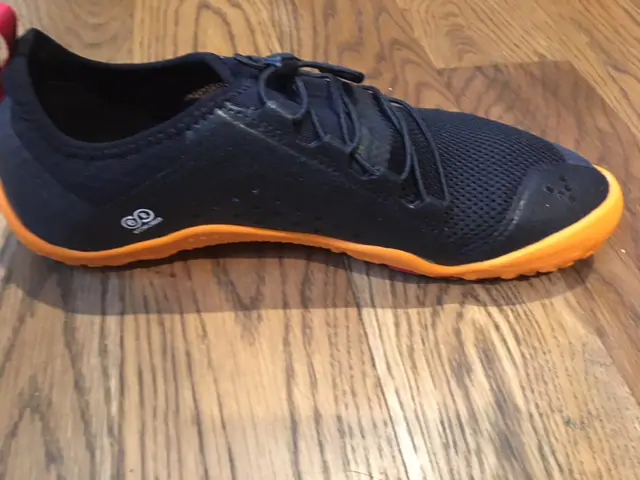 The most notable feature of the Vivobarefoot Swimrun shoe is their ability to drain water quickly. Running in water-logged shoes is never fun, and swimming in them is such a drag (haha). Even with a pull buoy between my legs during the swim portions of the race and my feet still of course getting wet, I didn't feel like I was towing an anchor behind me. (The shoes weigh in at 600g which is pretty standard for a trail shoe but much heavier than most road shoes.) Once out of the water there was no sloshing around – the shoes drained quickly and completely. Interestingly enough, the Vivobarefoot Swimrun shoes kept my feet surprisingly warm. I just wore a thin pair of calf-high compression socks during the race and though I was swimming in the low to mid 50 degree Swiss alpine lakes my feet never got cold.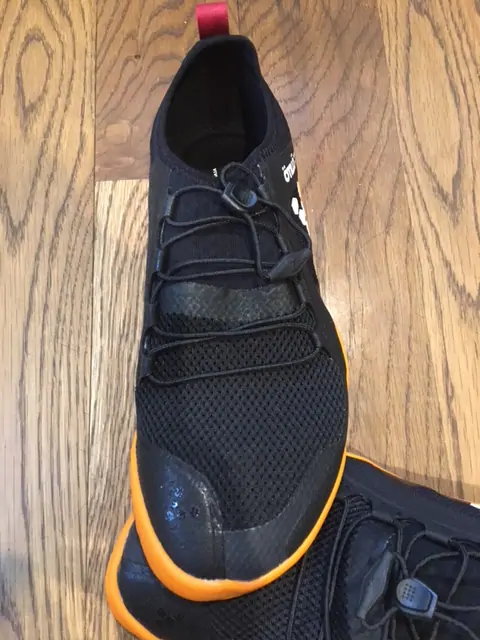 Like other Vivos, the Primus Trail Swimrun shoes are made from recycled tires (AKA "tyres" as they like to spell in the UK), and they also use recycled PET bottles to create the breathable mesh – seventeen to be exact. That's impressive.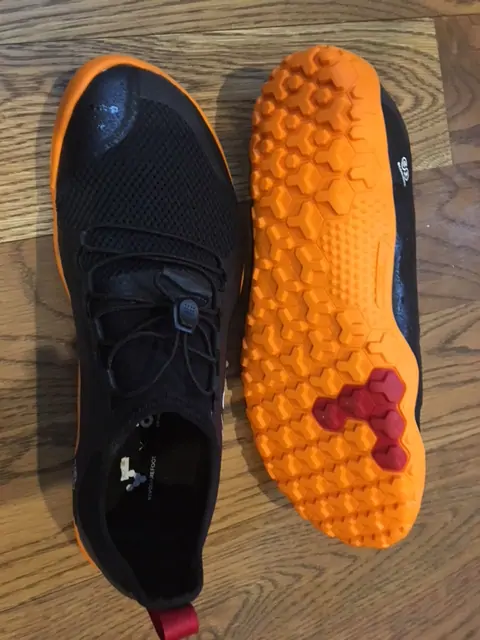 The VivoBarefoot Swimruns held up perfectly over the 40.5K of alpine running and 5.9K of swimming in the Endagin ÖTILLÖ Swimrun event. Vivobarefoot is a proud sponsor of the race too, which I think is awesome that they support such an event, though I was surprised to see only one other pair of Vivobarefoot SwimRun shoes on the course – that of my teammate. (Perhaps I missed a few – but unfortunately many athletes still feel the need for thick, over-supportive, motion control shoes.)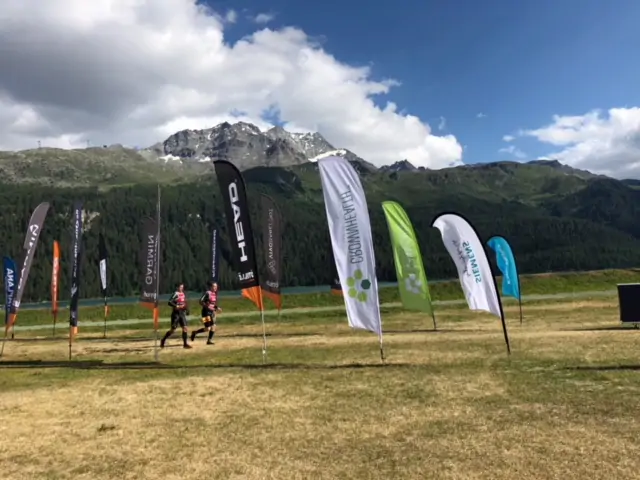 It goes without saying that I'd only ever wear and recommend these shoes in any swimrun event, but I'd also recommend them for trail running too – especially with any course involving water as they simply drain better than any other trail shoe I've worn. If you've got strong, healthy feet but need a shoe for some protection and added comfort, then look no further than the VivoBarefoot Swimrun shoe. Also check out Vivo's site for their Swimrun Gobi II, Rif, and Boot SG footwear.