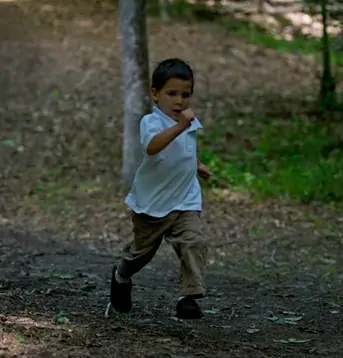 Studies, research, and expert opinions – sometimes they support our current training methods and lifestyle choices, and other times they may appear to completely debunk our methods and philosophies. This may lead to uncertainties and fear that we may be on the wrong path of health and fitness. You may read a new book or study or hear some health and fitness guru preach a new method of training and you feel as though you need to adjust your program or you'll be left behind. It's so hard to know when "new" research or ideas are actually valid and when they're well – bogus and sensationalized. And how do you know if the recent evidence-based science, if it truly is evidence-based, even pertains to your situation? Questions. Confusion. Decisions. And then more questions.
Your Health – Your Fitness
The main reason I wrote the Sock Doc Training Principles was to help people understand the balance between training and lifestyle, and fitness and health. Sure, there's a lot more explained in those five articles but essentially that's the gist of it – figuring out what works for you and not someone else, and especially not the general masses. This is highly dependent on your current fitness level, your health, your life responsibilities, and your fitness goals. Your training should not suddenly be drastically changed by a study which singles out certain precautions/dangers, (or benefits for that matter), of exercise for the general population who, if they have an exercise goal, is often to track their steps walked and keep their pedometer from malfunctioning.
Research is necessary and beneficial, but you need to understand that research, especially human research. Studies on humans are highly variable and their conclusions often support the "perceived normal." Subjects in studies of such like to please, so they often aren't completely honest in what they are eating or doing for exercise. In some studies people are getting paid for their time and they don't want to be kicked out so they may change their lifestyle habits only temporarily to get through a study period or so they fit into a selective research model. And, as we all know, life provides a huge variable of factors – humans don't sit in a Petri dish to grow or in a small climate-controlled cage where they're fed a certain number of calories at a certain time of day and then forced to exercise at a given intensity for a set time each day.
So why do I bring this up? Because it's important to realize that most of the "new research" and current recommendations either aren't really new, aren't valid, or don't even apply to you – the (hopefully) healthy and fit human being.
Another "Less is More" Study – Nothing New
Earlier this month (June 2012) the New York Times once again wrote about some "new" research that basically says running over 20 miles per week may be more disadvantageous to your health than running less than 20 miles. So don't run more than 20! Seriously. Out of health records from 52,656 participants between 1971 and 2002 they also came to the conclusion that those who ran moderately (again less than 20 miles) had an average of 19% lower risk of dying than those who didn't run. So less than 20 miles is good, more than 20 is bad. Oh – and the part I love – if you ran faster than a 8:30/mi pace then you were more likely to die than if you ran a 10:00-11:00/mi. It's really comical, and not a word on intensity or heart rate. Don't run too much and don't run too fast no matter what your health or fitness level is. In other words – if you're fit (and healthy) and running a six, seven, or even eight minute-mile pace for over 20 miles a week then you need to stop and slow down! What most don't realize is that an unfit individual running anaerobically for even ten miles a week at a pace of eleven minutes per mile will often be causing more harm to their body than another person running aerobically forty miles a week at eight minute miles.
There are even more kickers from this "study." First – only 27% of the participants ran as a form of exercise, the rest did other types of exercise. Yeah, it's a running study but almost three times more of the participants didn't even run. Wow. Second, the
participants were free of cardiovascular disease, cancer, electrocardiographic abnormalities, and diabetes at baseline – at least as far as they could tell. So according to the medial researchers, they were "healthy." I'll stop there because if you really think that's health then this is probably your first time reading any material on this site, or drgangemi.com. Simply put, there is more to health than the absence of disease. Further, fitness and health are not the same thing even though the average person, researchers, and medical expert still equate the two.
How Healthy Are You?
Optimal health is not merely the absence of disease. It's a state where everything in your body is fully functioning in balance and harmony individually and with each other. Fitness is part of health, just like health is part of fitness, but being fit is an ability to do something athletic such as run fast or lift heavy weight based off some predetermined baseline. I've seen plenty of patients who come to me for a certain problem yet say they are healthy other than their presenting chief complaint. Yet once I take a thorough history and perform a thorough exam, I find, and they soon realize, that they weren't as healthy as they previously thought. They may get indigestion after they eat, sleep only a few hours before suddenly awakening, need caffeine to have sufficient energy to get through the day, or have to stretch so they can run without tight hamstrings – all signs of less-than-optimum health.
In Part V of the SD Training Principles I more specifically address why running long distances may be more harmful than beneficial. Yeah, a marathon may kill you. Hell, a 5K may kill you if you're not fit or healthy for it. I believe that Micah True's death was related to "overtraining" – his training was out of balance with a healthy lifestyle and fitness program, which led to his heart disease. There will still be some who say that is crazy talk; that's cool, think what you like or believe what the research says about "healthy" athlete's hearts but it's my goal to help you find a balance between fitness and health so your body is strong enough to support the fitness demands you give yourself.
So should you run more than 20 miles a week? If you're healthy and fit enough to do so and you like to run then yes – Run Forrest Run! I'm sure there were as many athletes in the Western States 100mi this past weekend that were fit AND healthy enough to run as there were those who shouldn't have been running it – or any distance close to it. Aerobic conditioning, which is a major aspect of health and fitness (and vice-versa) is severely lacking in most human beings. Yes – runners too.
You definitely don't need a significant amount of training – volume or intensity – to make substantial gains in your health, or substantial gains in your fitness. More is not necessarily better, but if you're fit and healthy, (yes, I will keep on saying it), and you want to participate in a long endurance-type event, then yes – more is better.
Eat well, sleep well, live well, and please proceed with caution when reading all the bullshit (studies, programs, fitness gurus) out there saying that you need to train harder, or train longer, or run less, or run slower – or else you're hurting yourself or increasing your risk of dying. Listen to your body. Many points are valid to a certain degree, but you need to look at the whole picture – YOU – your life emotionally and physically, and your health and your fitness. You may need to train harder or you may need to slow down and train less; it all depends on your situation. For me, I'm gonna run more than 20 miles a week and it's gonna be faster than ten minute miles.