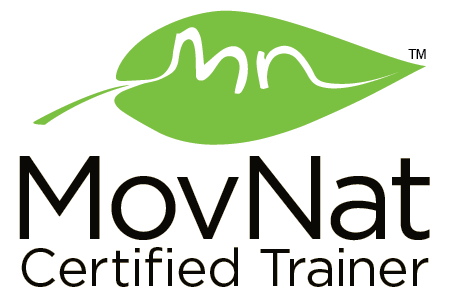 MovNat® is both a physical education system and an activity that places at its core the full range of real-world, natural human movement skills – walking, running, balancing, jumping, crawling, climbing, swimming, lifting, carrying, throwing, catching, and self-defense. MovNat skills and workouts are for everyone regardless of age, size, athletic ability, or health.
MovNat training aims to teach effectiveness, efficiency, and adaptability so that you can respond to demands placed upon you by the environment and the situation you're faced with in life, every day or in an emergency. It's physical competence for practical performance.
Learn how to move naturally with ease, power and grace and become very fit through the practice of MovNat!
I have written several times about how MovNat workouts can benefit your entire life – your health, fitness, and overall nervous system. I am also a MovNat Certified Trainer.